Harker Heights High School Art Glass Commemorative Windows
These Art Glass panels were made for Harker Heights High School in Harker Heights, Texas. Copper foil construction. Their mascot is a knight so the upper windows depict a knight in a suit of armor on horseback headed off to do battle with a dragon. The lower window is a commemorative panel for the class of 2008.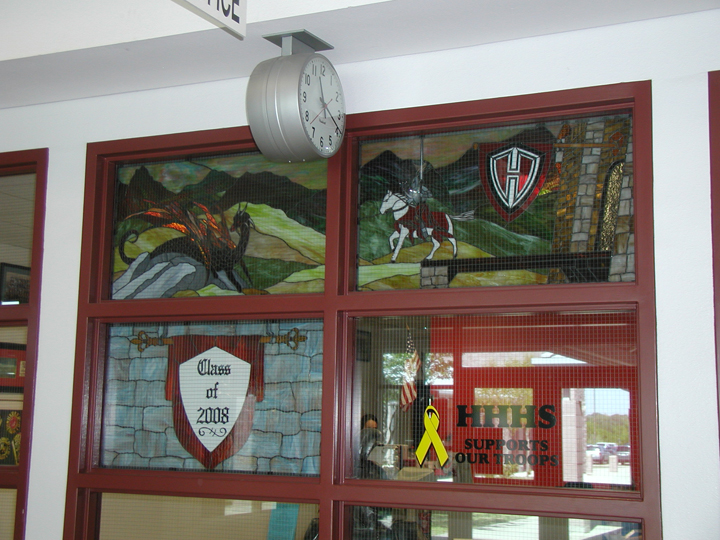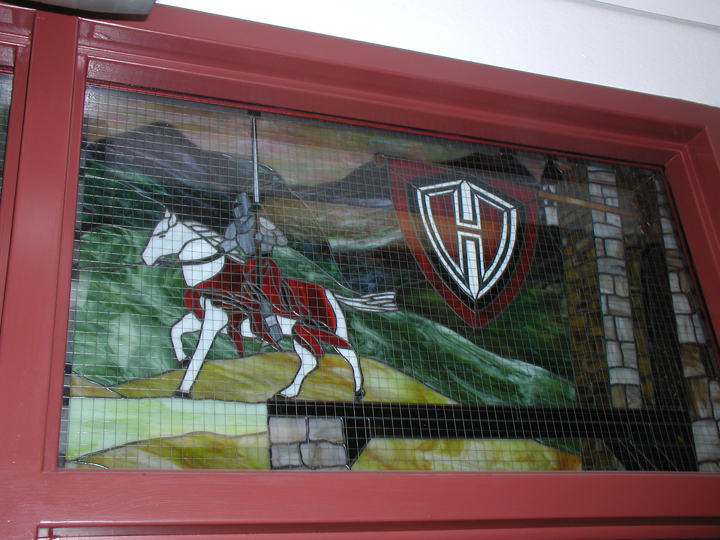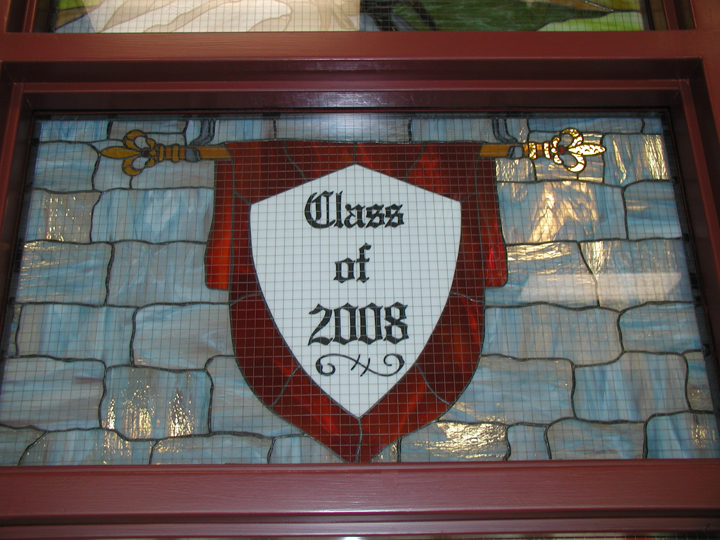 The wire glass kind of detracts from the windows and made it especially challenging to photograph but the school did not want it removed.
Below is a picture from before we installed the windows