Custom Leaded Stained Glass Window for Bethany Lutheran Church
This custom stained and leaded glass window was the first in a set of 4 that made up a continuing scene for the chapel at Bethany Lutheran Church in Austin, Texas.
This custom stained glass window was approx. 48" x 72", lead came construction.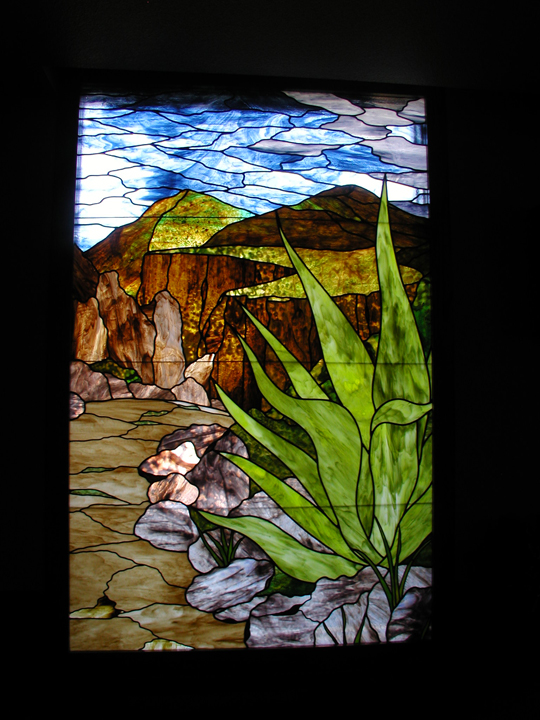 See the other three windows here
Window #2 Window # 3 Window # 4
The picture below shows the room after the installation of all 4 windows