"Ceili" Fused Glass and Wood Table
Ceili means party in Gaelic, the knotwork design in the fused glass tiles for this table is very lively and happy and reminded me of a party. The fused glass tiles were inlaid and then grouted in a mosaic fasion.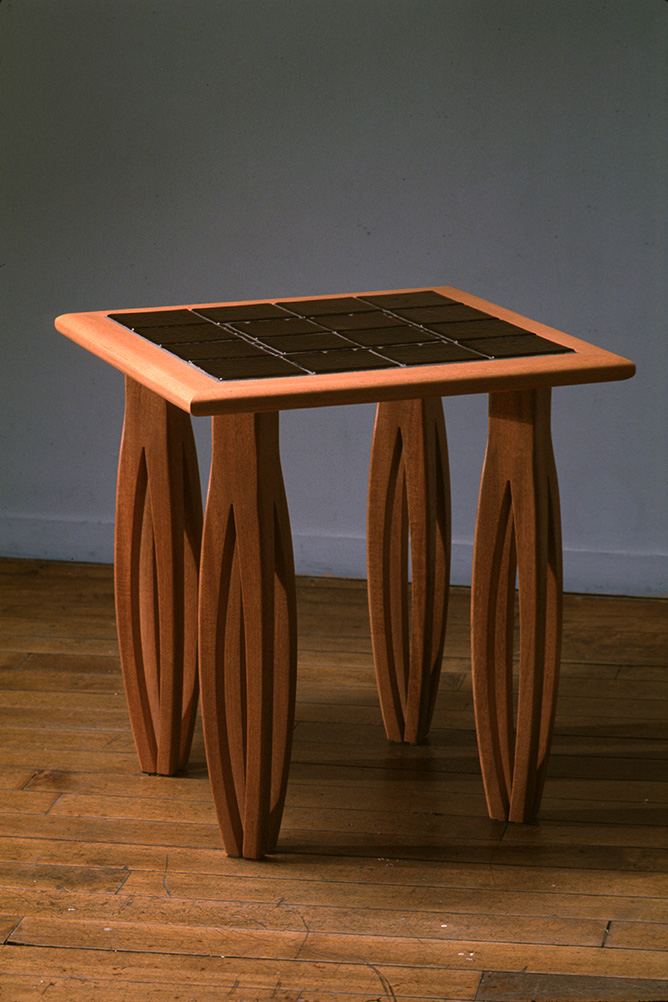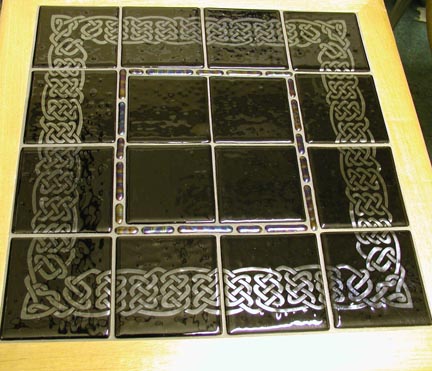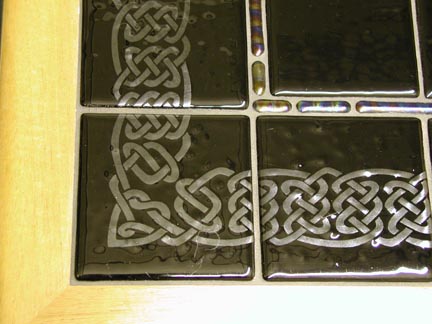 The wood work was designed as a collaboration with and constructed by my friend Tony Gorga of New York Hand Made.