Stony Point High School 2012 Commemorative Stained Glass Window
Once again our studio was honored by being chosen to make the annual commemorative class window for the senior class of Stony Point High School. We really enjoy making these windows. It is not often that you get to make a life size tiger window.
This window was over 6' x 6' in two sections, and was constructed using both copper foil as well as lead came.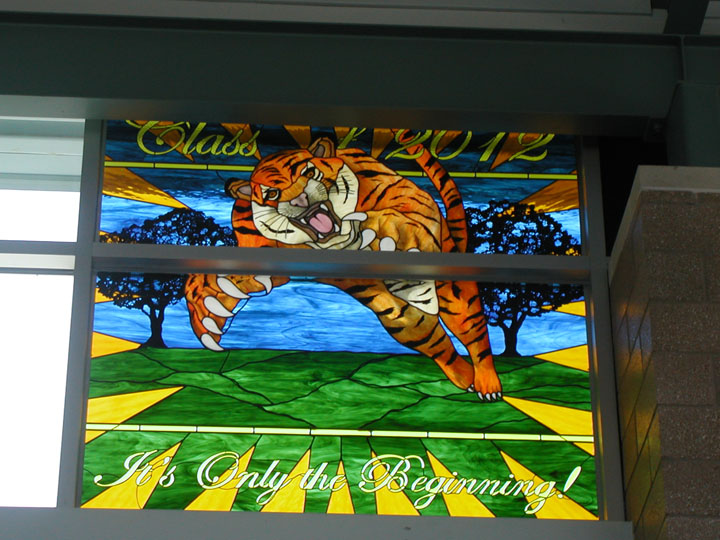 All four that we have made.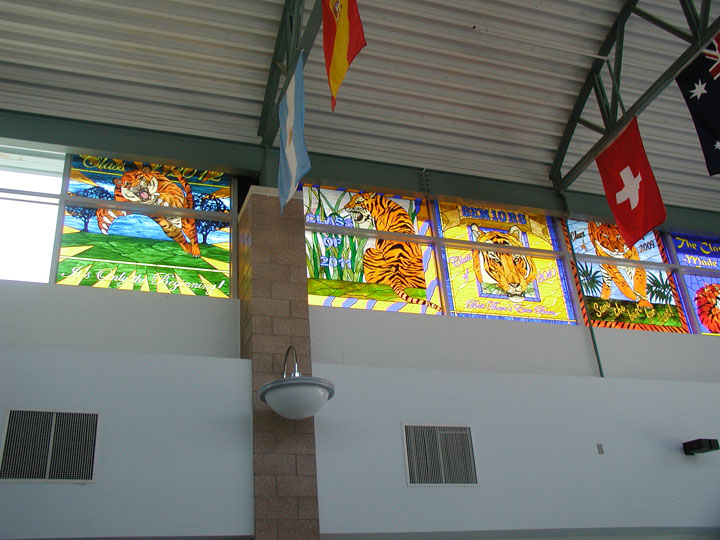 Link to a slide show on You Tube showing the making of the 2011 window
http://www.youtube.com/watch?v=PaSNZkdwDFY