Stony Point High School 2011 Commemorative Stained Glass Window
6 foot by 6 foot in two sections. Leaded construction.
Degenhardt Glass Studio has made the annual commemorative window for this school for the last 3 years. The last picture on this page shows all 3.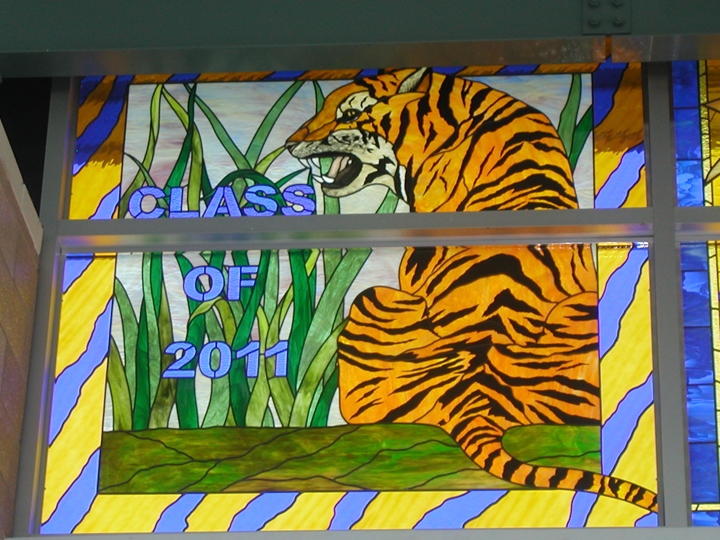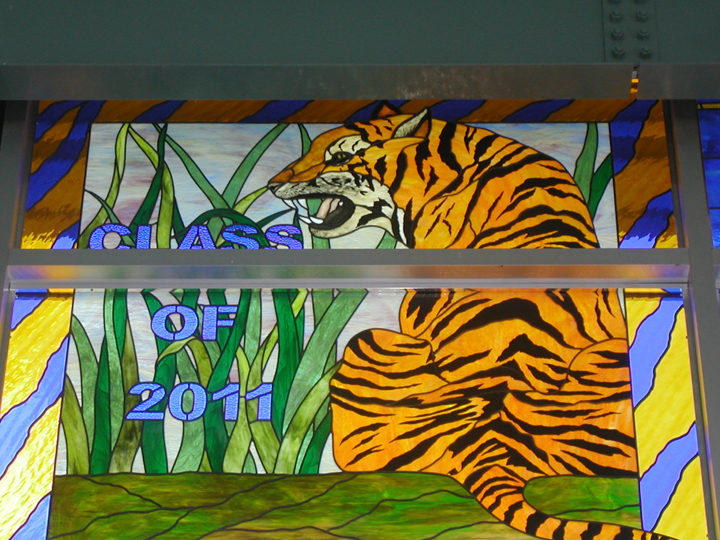 All three that we have made.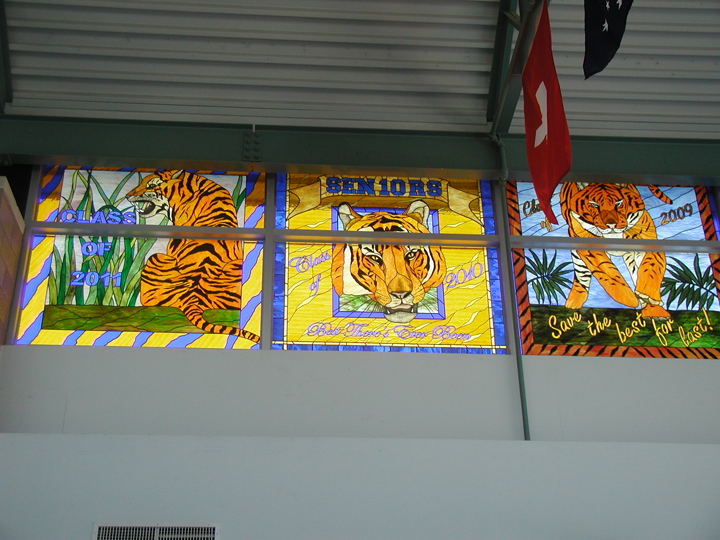 Here is a link to a slide show on You Tube showing this window being made.
http://www.youtube.com/watch?v=PaSNZkdwDFY