"Tail of the Dragon Celtic Coffee Table
Coffee table made of Mahogany and Purple Heart wood with Celtic Knotwork fused glass tile inlaid as the top. The tiles were grouted like a mosaic.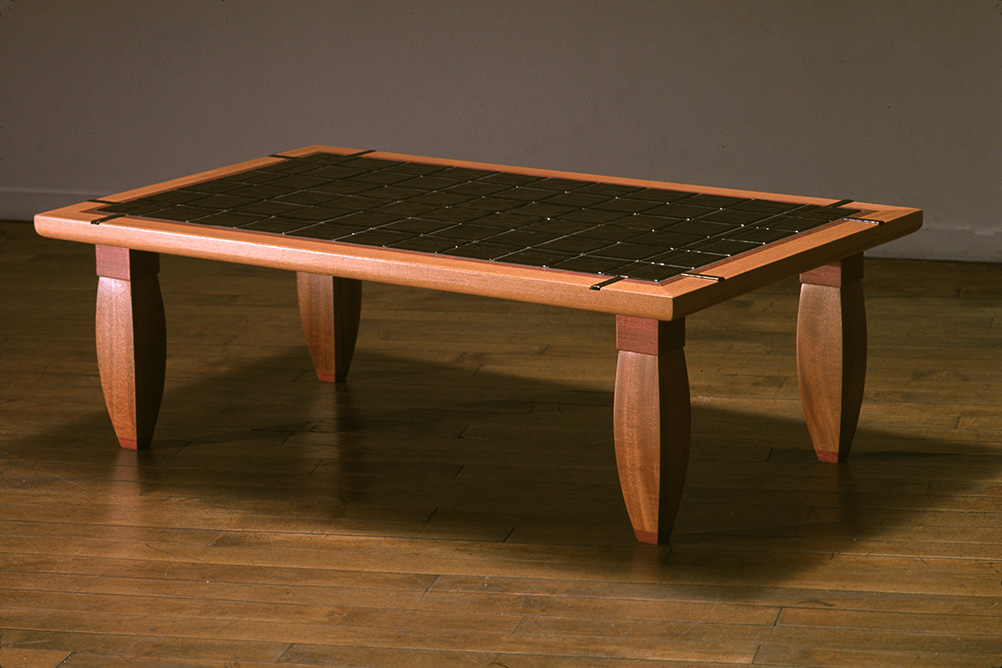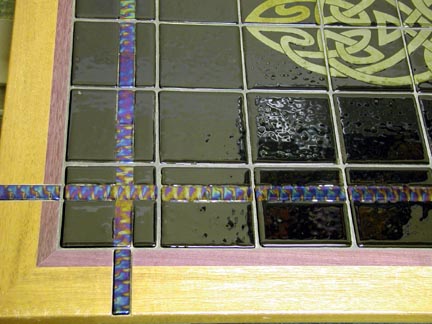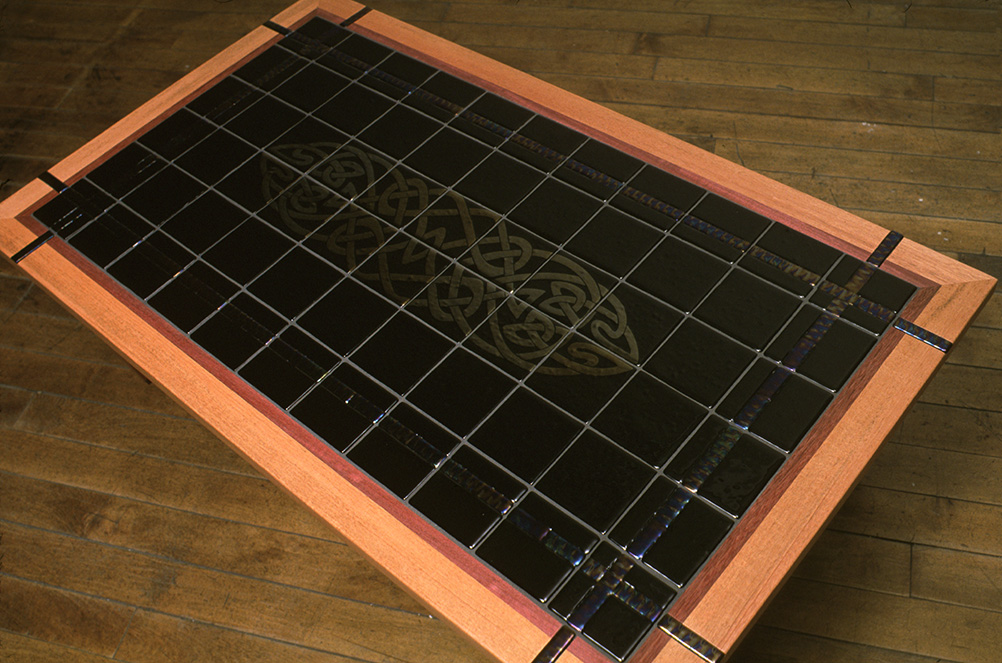 The wood work was designed as a collaboration with and constructed by my friend Tony Gorga of New York Hand Made.