Tiffany 22" Dragonfly Lamp on a Custom Base
22" Tiffany dragonfly stained glass lamp reproduction displayed on a custom base made of curly maple with an inset mosaic.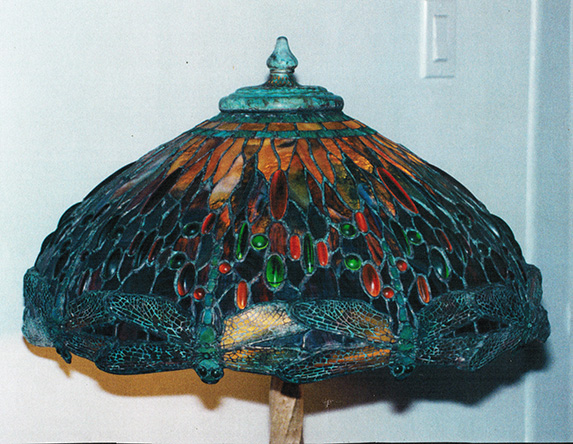 The wood base was made by my friend Tony Gorga of New York Handmade. He also routed out the areas for the mosaic, and I did the mosaic inlay.