Tiffany Reproduction 28" Hollyhock Lamp
Reproduction of an original Tiffany 28" Hollyhock cone stained glass lamp. This hanging lamp has a bronze reproduction three light fixture. Lamps this size are typically hung or displayed on floor bases. This lamp has a repeating design and approx. 768 individual pieces.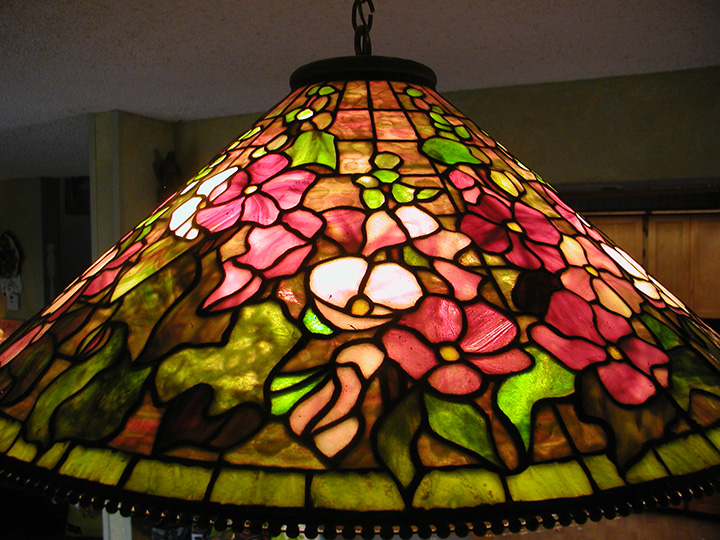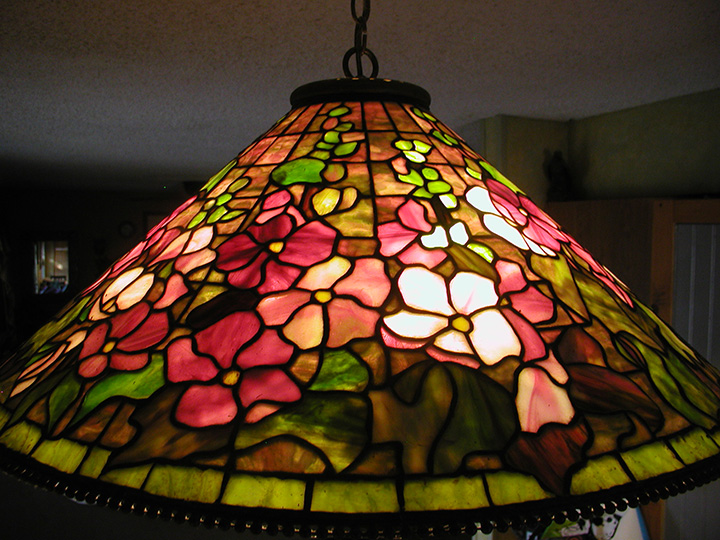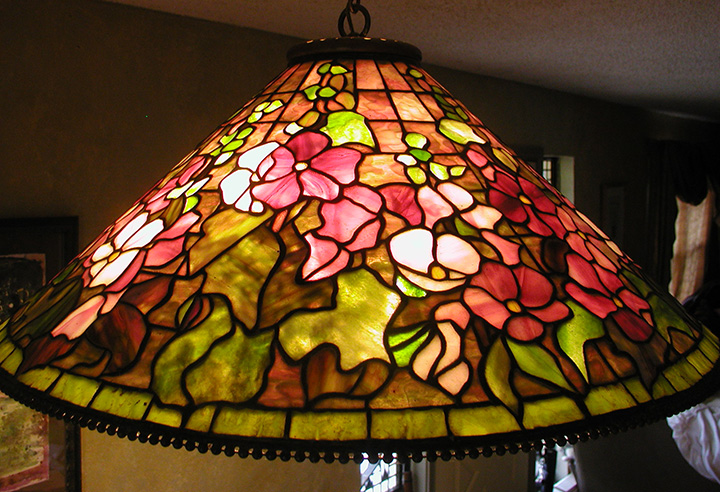 Below are pictures of this lamp being built.