Trumpet Vine and Clematis Stained Glass Window
One of two stained glass panels that go on either side of a fireplace in a Horseshoe Bay, Texas home. This side features Trumpet vine flowers with Clematis creeping in at the edge, a swallow flying and two swallows landing on the vines with a night time sky background. Copper foil construction approx. 84" x 36".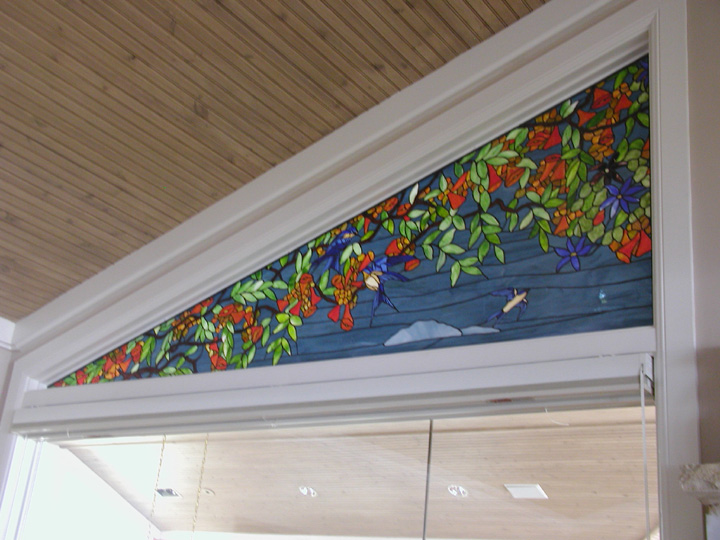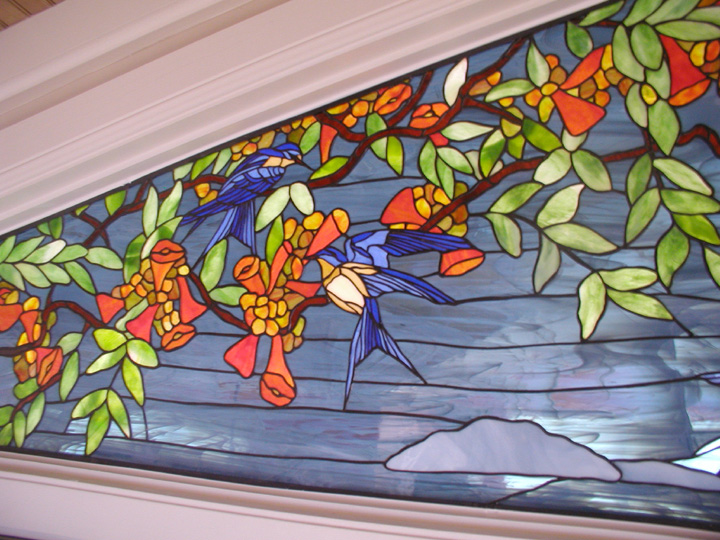 The window on the other side of the fireplace features mostly Clematis with a sunset (or rise) colored sky. Click here to see that window.