---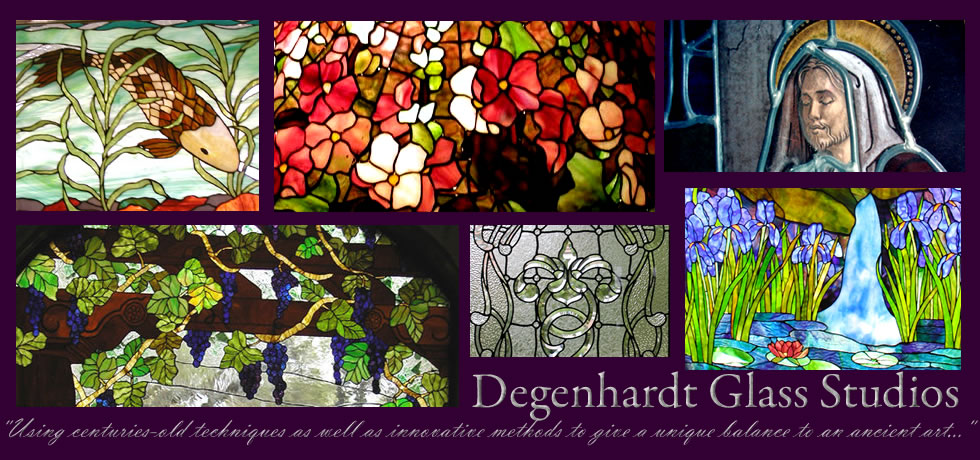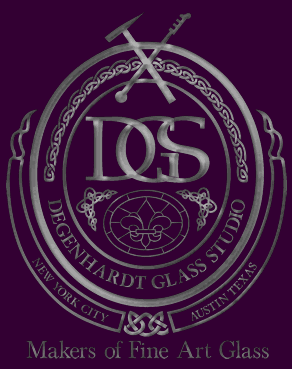 Makers of Fine Art Glass
Austin, Texas / New York City, New York USA
512-267-0959
"using centuries-old techniques, as well as innovative methods to bring a unique balance to an ancient art"
Over 40 years experience in Art Glass
The studio offers custom work in Stained Glass, Cast Glass, Fused Glass, Etched /Carved Glass, Dalle de Verre (slab or faceted glass set in epoxy), Slumping (glass bending ), and Mosaic, as well as Museum Quality Restoration of existing stained glass and mosaics.
We work with Architects, Designers, Home Builders, Houses of Worship, and Private Commercial and Residential clients across the country to create art glass pieces of distinction.
*We ship to anywhere in the world*
©1999-Present All rights reserved. No part of this site nor any of the original work contained here in may be reproduced for any reason without prior express written consent from Degenhardt Glass Studio.